TUNING
This spoilers offers a german company Dablander. What a pity they're not imported to the Czech Republic. They're really great, so, take a look.
What is a tuning:
It's an english word and it mean to adapt something on the car instead of a series product. It can be done by spoilers, conditioning of engine or chassis.

When you have a look on your own car, it can be changed root and branch, but first you have to determine which tuning would you to do:

1.visage tuning
2.power tuning
3.chassis tuning

All wants anything others.

1.visage tuning
- its mainly about the spoilers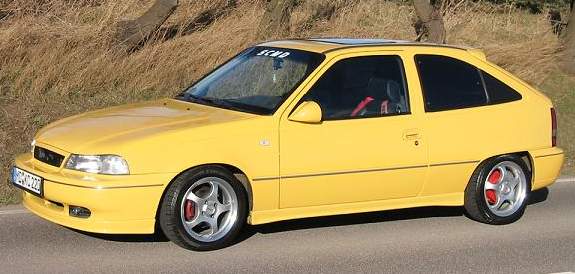 rear spoiler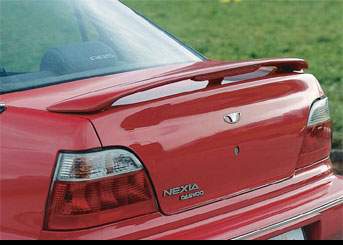 a welds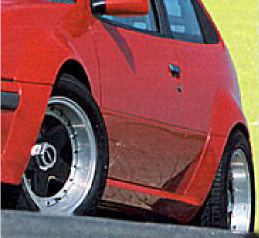 a glowers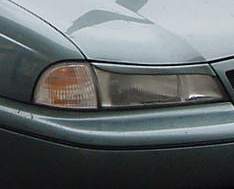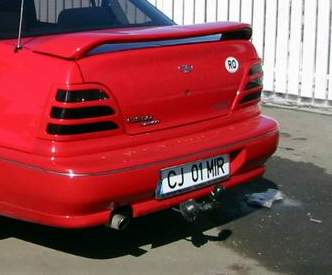 a breathes, a sills, an exhaust end,

a grill in the front mask - how to make it you can read HERE



but you can also enrich the interior:

another smaller three-sector wheel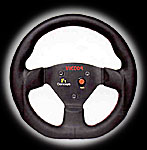 another gear lever's head and the grips and cuffs possibly in the same color as a car - how to make it you can read HERE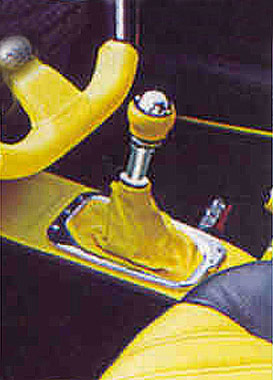 sports pedals




covering seats in the color or all sports seats, seatbelts, paintwork of some items of plasts in the intrior or plasts paste - possible carbon.

As for a plasts on Nexias (Cielos) all can be taken from another else. For example the top wing is making originally and is too expensive, so it can be changed from the Opel Kadett,
a sills can be taken too, but you can buy the collect of a sills with mudguards Maxi, but it you can use only for Nexia 3D model
As for a front and rear part of car it isn't similar to the Opel Kadett, but you can use a plast parts from the Skoda Octavia on a front and on a back.


It wants some know-how only, because the Skoda Octavia is some broadly, but if you haven't enough money and have some time, you can that original front bumper horizontally cut over the bottom holes and adjust it.
I did it by that way and I adjusted it about 12 centimeters, the I filled up a holes by pull-metal grid.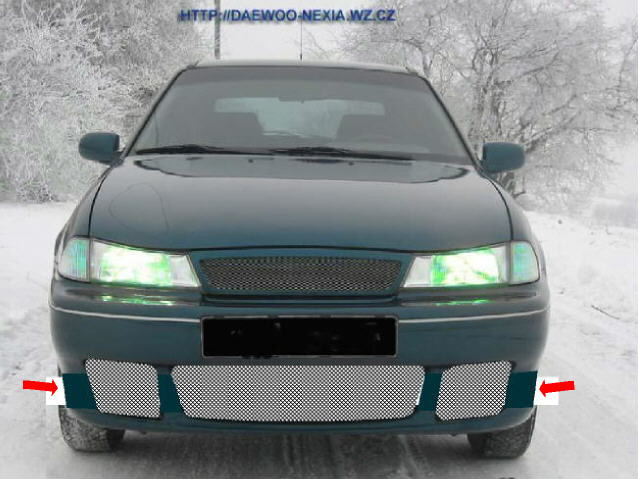 Next you can equip an another mirrors. I gave there the M3 chrommed mirrors.

2.The power tunning is about the engine

Onto begin you can change a spark plugs Brisk Premium LGS - the LR15ZC type for the Nexia (Cielo)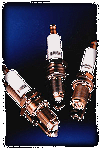 next you can install there a sport air filtr - Green, K&N, J&R, etc.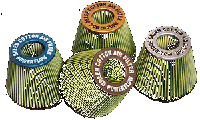 Whichsoever what mark, there is no difference except the rice, but be careful, are a filters to the origin boxes too and there is a high difference. That to the origin boxes is good only in its durability - its designed for 100.000 km (if you will get there an open cone it will have the same durability), you can wash it and mainly it will add some horsepower, consumption will come down and the engine will have better torque in a low speed. You can find it here - www.autodoplnky.com

Next you can use a tunned exhaust, but here I'm recommending one from some known maker, but nothing expensive. That end wouldn't be there for some high exhaust roar, but for some horsepower in addition.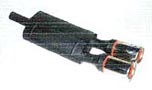 Now if you have new spark plugs and exhaust, you've almost 10HP extra. Maybe you're think it's not enough, but when you'll somewhere pass somebody and take the engine too far, there you'll get to know every HP extra. And if you'll connect there a chip..

that's a reprogramming of the control unit - then you'll got next piece of energy and this Nexia can run for 200km/h on the freeway. But all have their yes and no so if you would to do that power tunning you have not forget on a chassis - pt. 3. And the serious brakes are not designed for this speed too.

3. chassis

In this category are inplenment an absorbers, a springs, a stabilizers and a cast wheels.



However you have tunneg engine or not, every of us likes cutting a curves and if we will add an air absorbers from the Opel Kadett it will assist to the better aerodynamics too and the car sitts on the road and if you'll add a quality cast wheels, possibly 15", not for the visage only, but for a forced drive, when you'll cut a curve and somebody will stick on you even if He has a new car you can be sure that He'll not last so long. Maybe because of psych out or because of his car cannot - its not about the horsepower, but about its shoring up.

And I cannot forget its good to use a distance bar to the engine bay because of twisting a bodywork.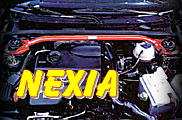 Today is so fashionable affair to do an end cap of door cranks and the lock at the boot, here is some examples how you can preserve your Nexia :-)
And now remain only dart to the curves ;-)

A scheme how to tunning your vehicle you can take from this charts for which I want to thank to SPEEDY.
And of coursa all schemes and advices how to tunning this car and other advices you can send to my e-mail. I want to public it all.

A computer-tunninged Nexias you can find under the VIRTUAL TUNING location.
A location on firms which are engaged in a tunnig of Naxies i HERE